Ye Olde Starre Inne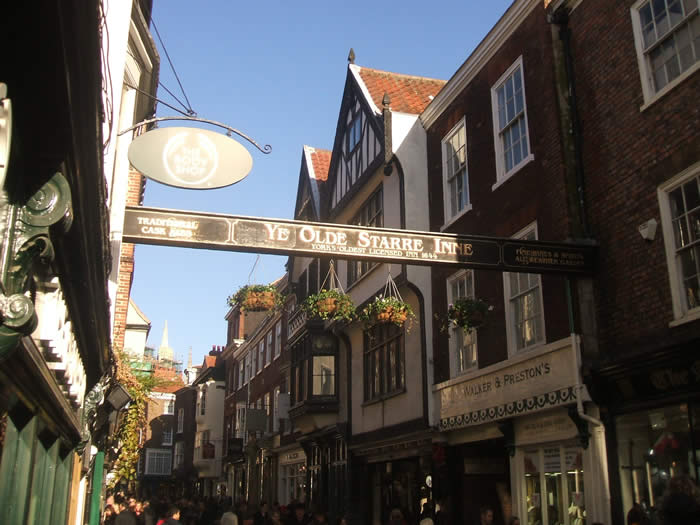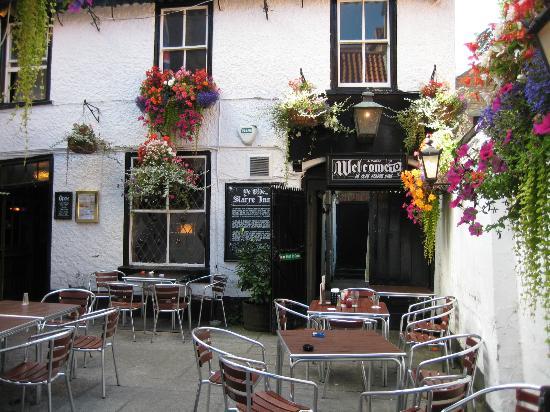 Ye Olde Starre Inne, one of York's most historic pubs, is a Grade II listed building said to date back to 1644, the year of the siege of York by the Roundheads, when it was first licensed. The inn does have the longest continuous licence of any pub in York, and it claims to be the oldest. It was even used during the English Civil War, with the 10th century cellar used as to tend to wounded soldiers.
Although the building dates back to 1644, many historians believe the cellar to be much older. It is from this cellar that the ghostly screams of Royalist soldiers can be heard. The cellar was used as a makeshift hospital during the English Civil War, and Royalist soldiers were treated here. Another ghost, said to haunt the pub, is that of an old lady dressed in black. It is unknown who she is, but she has been seen to descend the staircase from the upper floor.
The strangest ghosts associated with the pub are not, however; even human. They are the ghosts of two black cats that have been reported in the pub and local legend as it that these cats were bricked up in the pillar between the door and the bar. On occasion locals have brought their dogs in while they drink and on several occasions the dogs have growled, snarled, and even leapt towards the pillar, with one even knocking itself out! It is believed the cats were bricked up to protect the building against both fire and ill luck, a superstition that can be found throughout Yorkshire.
Comments