Potsford Gibbet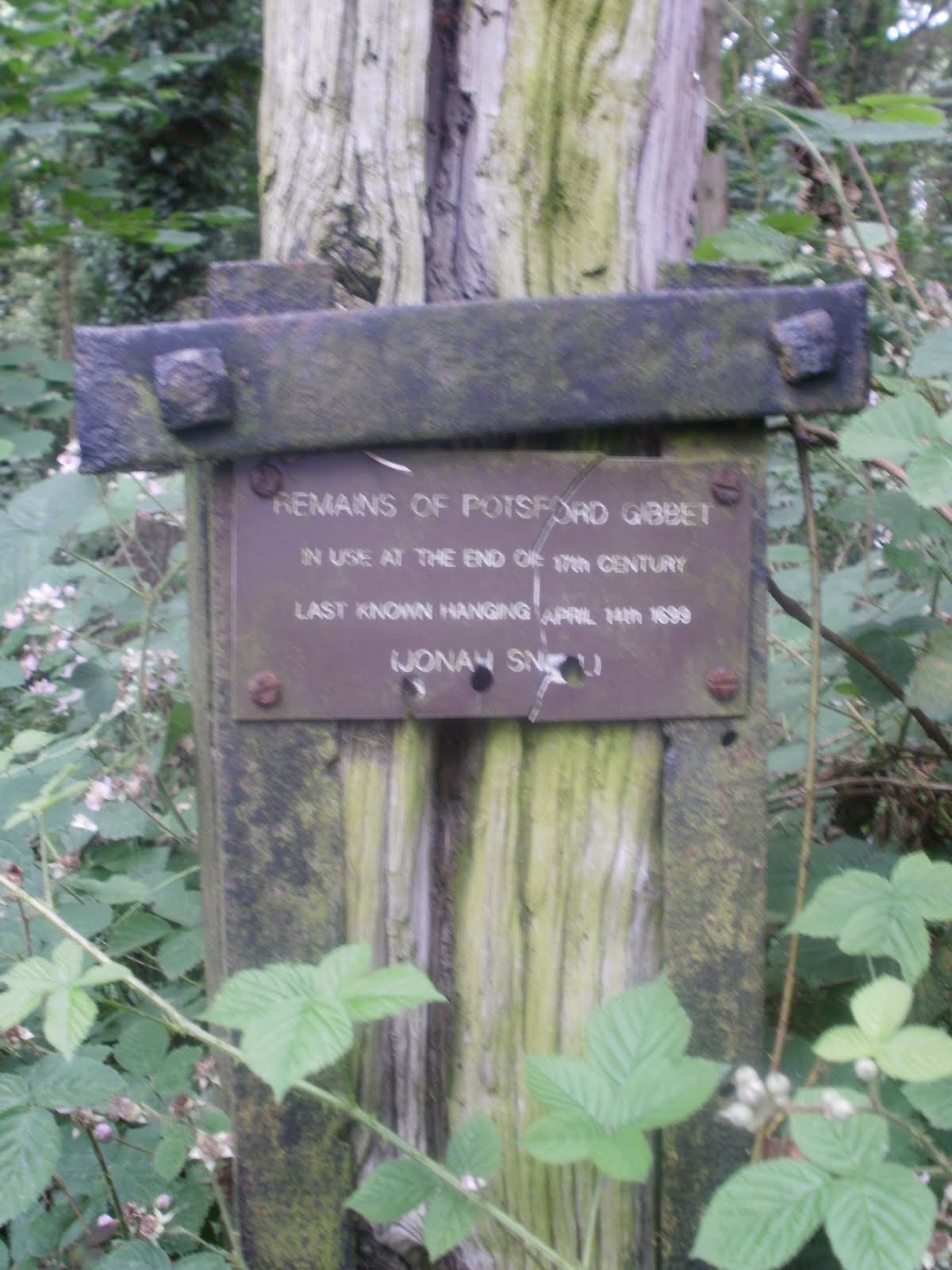 The Potsford Gibbet is situated in Potsford woods, Suffolk. It was the site of many hangings in the 17th century; the last recorded execution was in 1699, this was when Jonah Snell was hanged for the murder of John Bullard and his son at Letheringham Mill.
Jonah Snell killed both John and Letheringham with an axe and hung them upside down on a beam. He was then caught shortly afterwards, still with the weapon.
The site is very active, even today. It's been reported by many people, that they have turned to find a mysterious figure in black standing behind them, and are horrified to see that beneath its dark cloak there is nothing more than a grimacing, hollow – eyed skull staring at them; this has been reported at night as well as day.
It's understood that people driving past the woods see twinkling lights and sometimes see a ghostly figure standing at the gibbet.
Comments