Jedburgh Castle Jail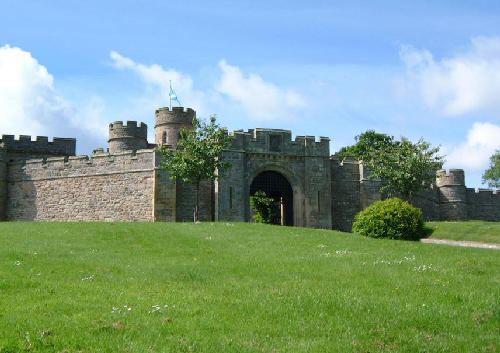 Jedburgh Castle Jail was built on the former site of the 12th century fortress Jethart Castle. The castle was built by King David I to protect the town of Jedburgh. King Malcolm IV died at Jethart Castle in 1165. The original Jethart Castle was destroyed in 1409 by order of the Scottish Parliament to prevent it falling into the ownership of English invaders.
Jedburgh Castle Jail was built as a Howard reform prison in 1823. The jail was used to house men, women and children and was mostly used as a debtors jail. It was notorious for its bleak conditions and cruelty. The jail was also used for executions where criminals were hung on the gallows. Thomas Wilson was one of many who was executed after being found guilty for the murder of a young shepherd at St Boswells Fair. It was later discovered Thomas Wilson was innocent.
Jedburgh Castle Jail closed in 1886, prisoners were moved to securer prisons in Edinburgh and Glasgow.
Several visitors to the jail have felt that unseen people were there with them. Orbs and flashing lights are a common occurrence reported by paranormal groups. Witnesses have seen smoke and heard people whistling, doors creaking and footsteps along corridors.
Comments