Reculver Towers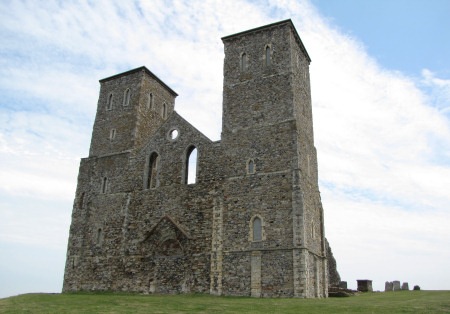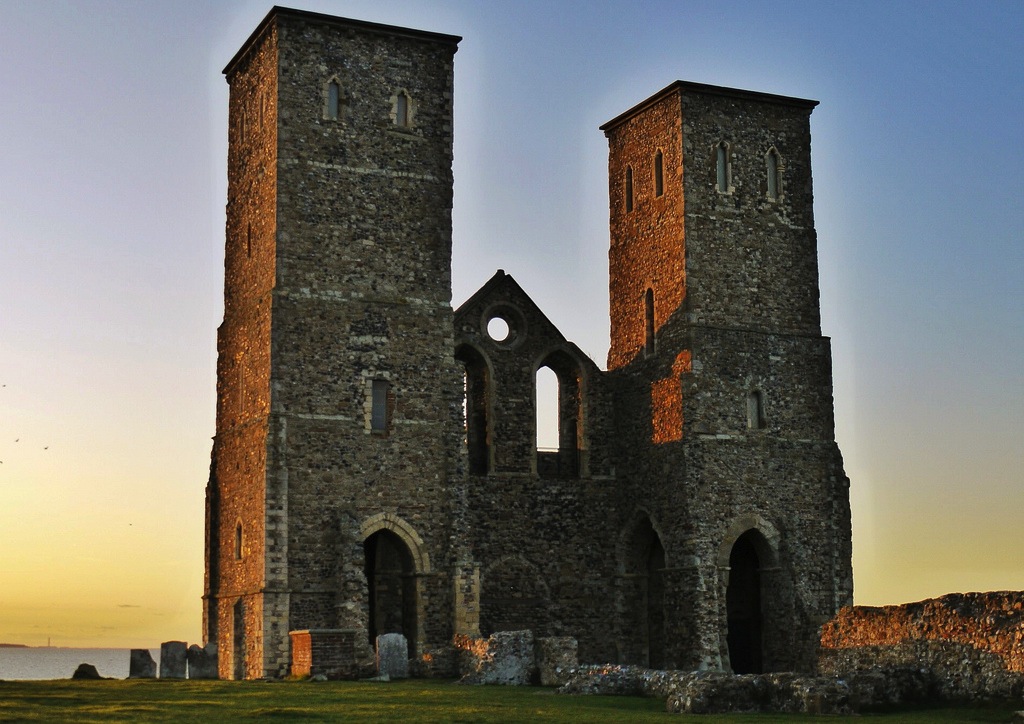 The Reculver Towers are all that remain of a Saxon church, St. Mary's. Located near Herne Bay, the church was part of a Roman fort which guarded one end of the Wantsum Channel. The fort was built around 210 AD, whilst the church was constructed in 669 AD. The church was demolished in 1809, as it was thought it would collapse into the sea. However, the two towers were kept as a landmark for shipping. It is reported that back in the middle ages ships would dip their sails as they sailed passed the Church as a sign of respect.
The two towers are also known as "The Two Sisters" after two nuns from the Faversham Abbey. Frances, the Abbess, had recently recovered from a serious illness, and accompanied by Isabella, they set off on a pilgrimage by boat, to the shrine at Broadstairs. Off the coast of Reculver they became grounded on a sand-bank, Isabella shortly died from exposure but Frances survived. In memory of her sister, Frances had the church restored and had a wooden spire added to each stone tower.
The church is said to be haunted by the sounds of children screaming and crying. Which is in relation to the young skeletons, which were found during excavations during the 1960?s. There are also reports of a monk, a middle aged woman, galloping horses and even a guard.
Comments