Fort Horsted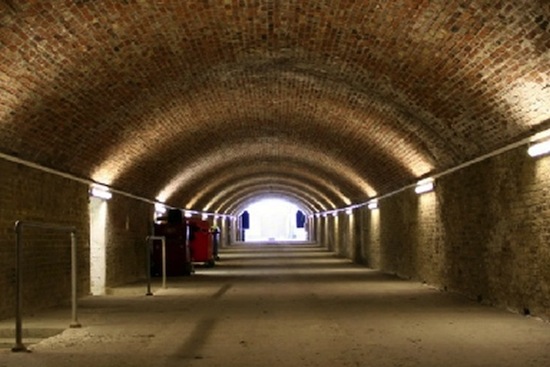 Fort Horsted is a Schedule Monument that lies in the Horsted Valley to the South of Chatham, Kent. It is a late 19th Century Land Fort, and one of six constructed around Chatham and Gillingham to protect HM Dockyard Chatham from attack.
The fort was constructed using forced labour in the 1880?s from the newly build Borstal Prison. The fort was completed in 1889, it never received the full compliment of armament which it was designed for. Constructed in the shape of a six sided arrow head, with each flank protected by machines guns in the counterscarp galleries, the Fort would have been home to a garrison of approximately 400 men and women. In 1902 Fort Horsted was mounted with seven machine guns. AA guns were mounted at the fort during the Second World War.
By the early 1990s the Fort was all but deserted, derelict and in much need of a restoration.
The Fort has many dark and eerie tunnels and people have reported seeing dark shadows and figures walking within them, unaccounted footsteps have also been heard within the tunnels. Visitors have reported feeling very uneasy and have had a sense of being pushed by someone.
Comments