Fort Amherst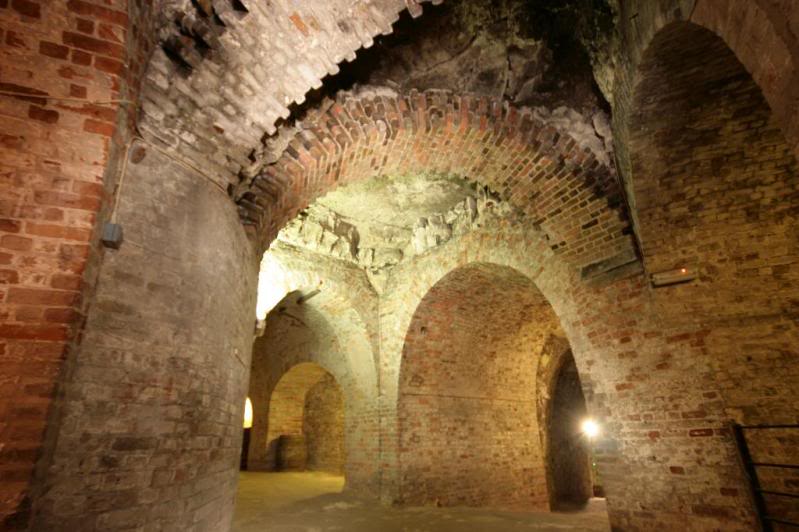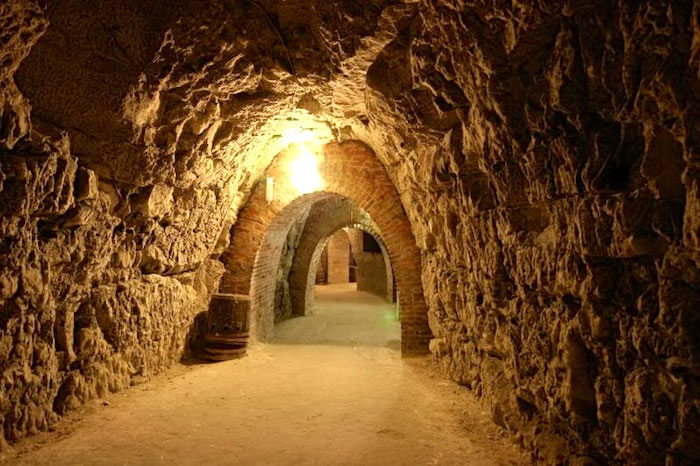 Fort Amherst is located in Chatham, Kent. Constructed in 1756 to defend London and the surrounding area from French invasion, Fort Amherst now serves as a tourist attraction, detailing its military history. There's a labyrinth of tunnels constructed in the cliffs, that were designed to easily transport ammunition around the premises. This ensured all sides of the fortress were heavily fortified ready for any impending attacks by French soldiers, as the fortress was situated on the best route to London. During the Napoleonic wars, the fort's defences were increased significantly, the workforce was mostly made up of prisoner's who were forced to carry out the work. According to English Heritage, the current fort stands as the finest example of a complete Napoleonic fortress in Britain today.
Some of these tunnels are over 750m in length and 20m deep. There are many rooms and dark passages leading from them.
Since its opening to the public in 1983, dark shadows are often seen, even in the daytime, and this has been reported almost daily. Voices have also been reported, often in people's ears as if someone is standing right next to them.
People have heard the sounds of children crying and a woman wailing regularly. There also seems to be a very active presence in the tunnels that doesn't seem to shy away from making themselves known. Visitors have also experienced a direct response to questions. Poltergeist activity is also known be experienced within the fort.
The are also reports of an apparition of a soldier has been witnessed by guests and staff in the lower gun floor. He tends to make himself known to people who are familiar with the location, only people who've worked there or visited a couple times have seen him. People also find that small, child-like, hand prints have been left on people's backs when leaving the tunnels.
Comments