St Peter Ad Murum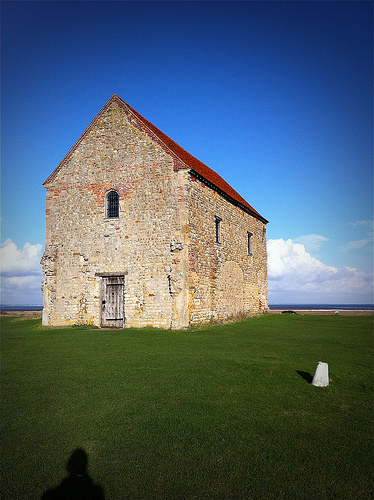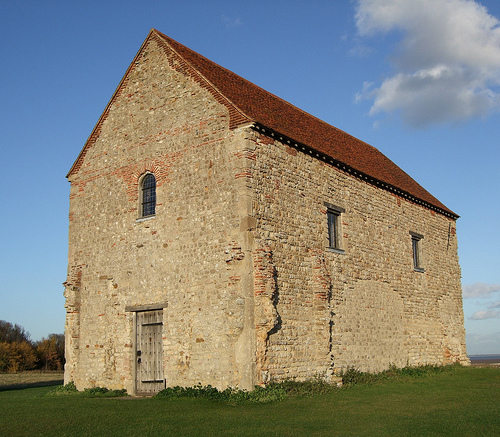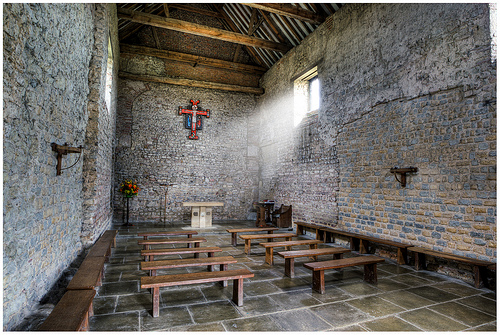 St. Peter-ad-Murum, otherwise known as St Peter on the wall, stands in a remote spot by the North Sea at Bradwell-on-Sea, Essex, where it has stood since about 650 AD.
The church was built from the ruins of the abandoned Roman Shore Fort of Othona by St Cedd when he converted the East Saxon tribes of Essex to Christianity. For many years the church was used as a cow barn until 1920 when it was re-consecrated and opened to the public.

The church still stands today in fairly good condition, which could be described as England's oldest cathedral still in existence. It's said that the church is haunted by ghostly, silent figures that walk around inside the chapel and unexplainible light shine within.

It's unclear what the ghostly figures are, and why they're there. It's been reported that a regular lonely man died there praying.
Comments