Palace Theatre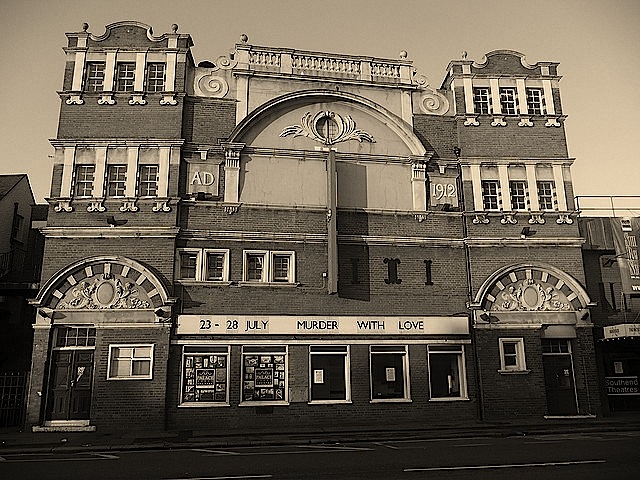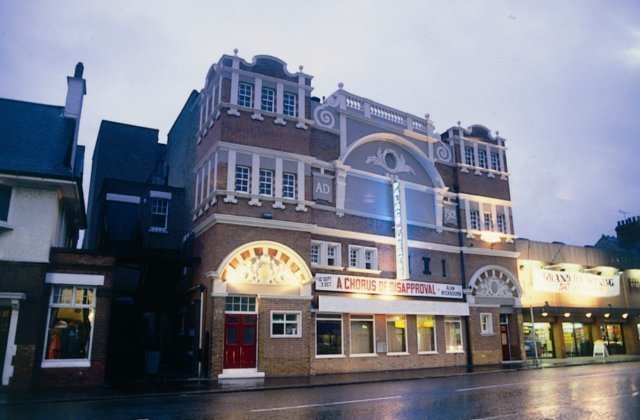 Palace Theatre is located in Westcliff-On-Sea, Southend. The theatre opened on Monday 21 October 1912 and named as the "Palace of Varieties" on 14 November. The theatre was built by Ward & Ward of London and was owned by Mr. Raymond of the Raymond Picture Company who also controlled 14 other cinemas and theatres. By the standards of the day, it was a modern building, claiming to be the only building of its time to be fitted so that "no matter from what part of the building spectators look up to the stage, there is a clear and uninterrupted view". It seated 1500 compared to 603 today.
In December 1912 the Theatre was renamed as "The New Palace", presenting a forerunner of the TV talent show Opportunity Knocks. In 1919 Mrs Gertude Mouillot bought the theatre for £25,000, intending to open it as a cinema but owing to the steep "rake" of the circle, it was impossible to project pictures from the front.
Actors have reported weird tobacco smells, and theatre-goers sitting with no one beside them have reported feeling a hand on their shoulder.
The spirit is thought to be that of a theatre manager who hung himself from the fly floor when the theatre got into financial difficulties. Sightings of a 'distinguished woman in white' and the sound of a piano coming from the deserted pit add to the eerie atmosphere.
Comments