Mistley Towers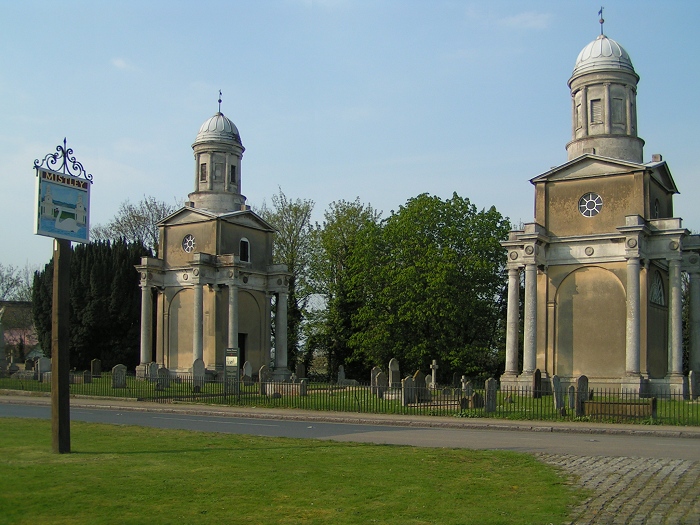 Mistley Towers are located in The Walls, Mistley, Essex. They are the twin towers of the now demolished Church of St. Mary the Virgin. The original Georgian parish church on the site had been built in classical style early in the 18th century following the death of Richard Rigby Esquire. As part of his plans to turn Mistley into a saltwater spa town, Richard Rigby commissioned the Mistley Thorn church in 1776, now known as Mistley Towers. It was built in the neo-classical style with a portico and columns and designed by Robert and James Adams.
He built a house, also in the neo-classical style, which has since been demolished. The middle section of the church fell down in the 1840's caused by the damp of the river, and only the towers and a fountain, featuring a life-size swan, remain of his big dream for Mistley. A new church, St Mary's, on the Rigby land was built in 1871 as a replacement.
Whilst the haunted information on Mistley Towers is vague, it is well know for witches. Matthews Hopkins the self-appointed Witchfinder General, was based in Manningtree & Mistley during a dark period of English history – the time of brutal witch-hunts.
The activities of the Essex Witchfinders took place between 1645 and 1647. Nationally in this period, 112 were hanged for witchcraft – 82 coming from Essex. It is likely that Hopkins and his colleague, John Stearne, were responsible for most of these.
Comments