Layer Marney Tower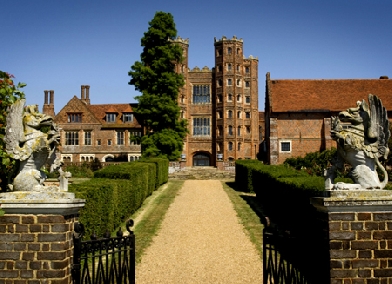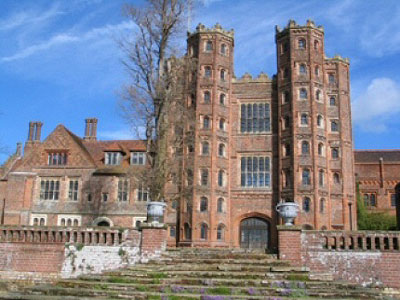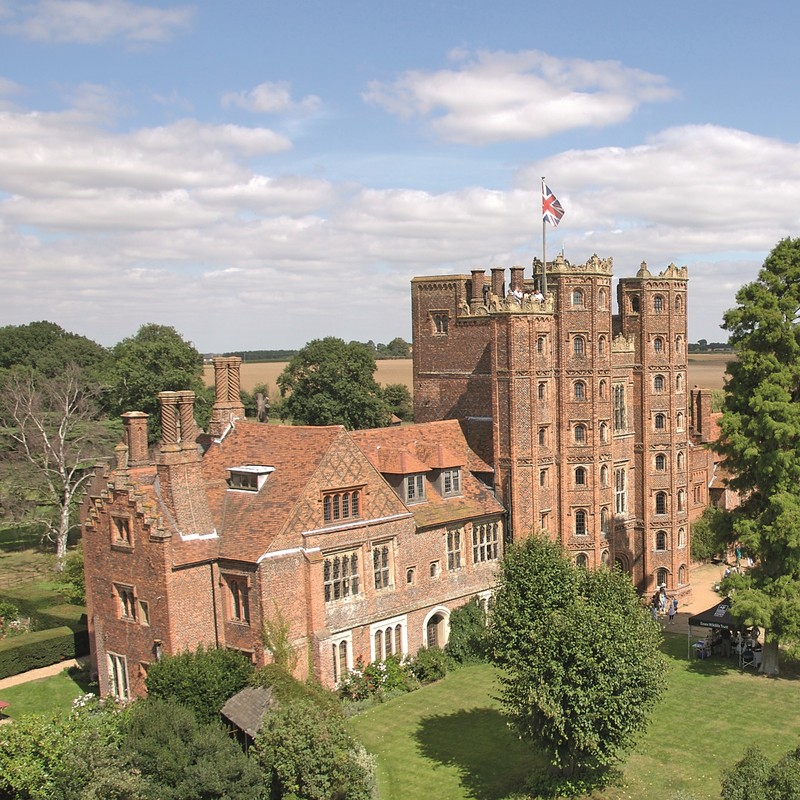 Situated in Colchester and built in the first half of Henry VIII's reign, Layer Marney Tower is in many ways the apotheosis of the Tudor Gatehouse. The building is principally the creation of Henry 1st Lord Marney, who died in 1523, and his son John, who continued the building work but died just two years later, leaving no male heirs to continue the family line or the construction. What was completed was the main range measuring some three hundred feet long, the principal gatehouse that is about eighty feet tall, a fine array of outbuildings, and a new church.
One of the most prominent ghosts at Layer Marney Tower is that of Lord Henry Marney. The Lord is believed to haunt his former home because he is unhappy that the building was not completed to his liking. He is often seen in the Tower, some visitors have witnessed him dressed in full armor walking down the 96 stairs of the spiral staircase. The ghost of Lord Marney has also been seen in the Towers grounds on horse back in full armor. One of the rooms in the tower is also said to be haunted, workmen have heard doors being slammed, but the only door up there is rusted shut, visitors and staff have seen a cloaked figure outside this door.
A young Victorian dressed woman has been seen in the Towers grounds, she seems agitated as though looking for something or someone. Some years ago the graves of two young children were found in the grounds, the ghost of a former gardener has been seen in this area. There have been numerous accounts over the years of staff and visitors reporting seeing apparitions clothed in Victorian period dress.
Vivian Ray Ellis an Australian spent two years at Layer Marney Tower; on her first night here she felt a pressure on her chest and saw her bedcovers being pulled by unseen hands. The paranormal activity continued over next two nights, Vivian then discovered by accident that if she left the bedroom door open that activity stopped.
Poltergeist activity in the east wing has been witnessed with objects moving in front of people, staff have come in to the East wing in the morning and found objects stacked up. The ghosts of servants and workers have also been seen in the building and their presence felt. Sinister Dark shadow figures have also been witnessed throughout the building. It is also t thought by some that the author of ghost books is actually now a ghost himself and roams the hallways.
In the grounds is a large barn which pre dates the tower, it houses many old relics that the property has gathered. At night the atmosphere in the barn changes, staff have witnessed the dark shadows of former workers lingering here.
Comments