Harwich Redoubt Fort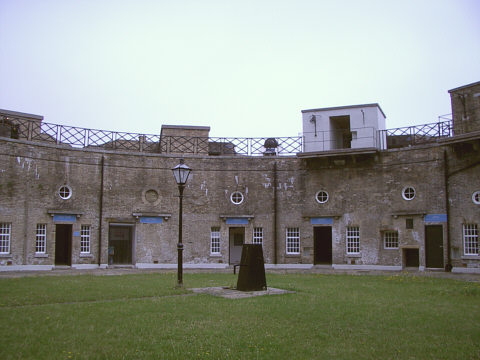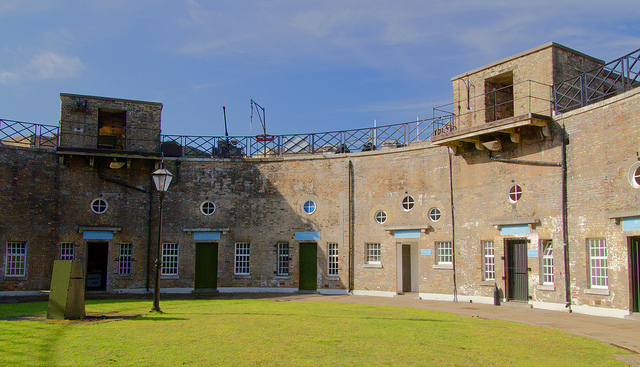 Harwich Redoubt Fort was constructed between 1808 and 1810 to protect the port of Harwich against the threat of Napoleonic invasion. The fort was constructed on a hill, which allowed views in all directions. French prisoners of war were made to help construct the fort. The fort is 180ft wide with a central parade ground. It was originally armed with ten 24 pounder cannons. In 1861 a 68 pounder cannon was added to the fort's weapon range.
Later in 1903 three 12 pounder QF guns were added to the fort. Despite the ongoing modernisation no shot was fired in force. In the 1920s the redoubt was falling into disrepair. The fort was briefly used during the Second World War to house British troops awaiting trial. Restoration started in 1969 and still continues today.
Witnesses have reportedly seen apparitions through the windows and heard unexplained footsteps. Many visitors to the fort have also reported being touched by unseen hands in the lower casements. There have also been many other mysterious noises, apparitions and hot and cold spots. The fort is well known to the apparition of a headless soldier. It is reported that in 1972 a soldier was decapitated by a cable attached to a 12 ton cannon which broke under the strain. The soldier has been reported to be walking within the grounds of the fort headless and sometimes with his head tucked under his arms.
Comments