Hadleigh Castle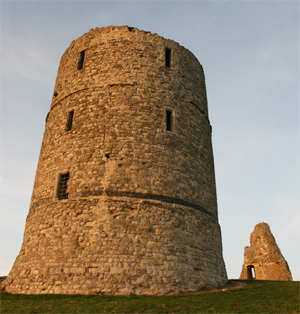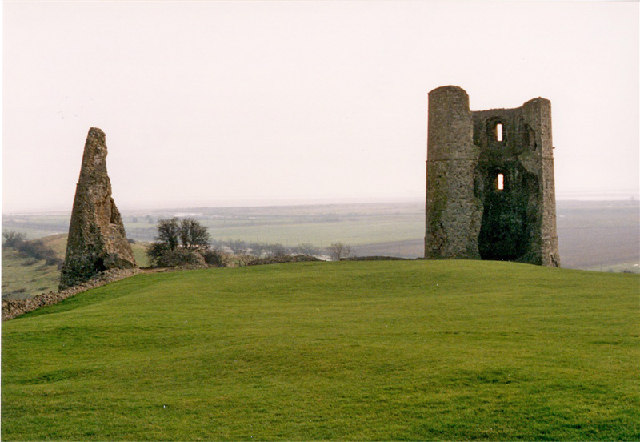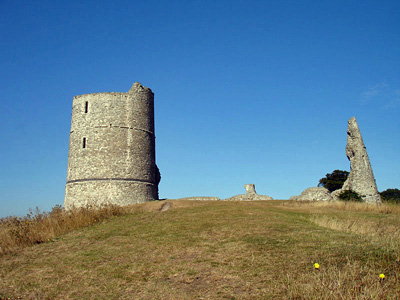 The history of Hadleigh Castle starts early in the 13th century. The country was ruled by King John (1199 – 1216).
The castle was occupied for over 300 years (approx. 1230 – 1551). By 1551, the castle was probably in a state of decay. The steep slopes which had defended the castle also became its downfall. The slopes were unstable, and the castle was damaged by landslipping. It was sold for £700 to Lord Richard Riche of Leez Priory. He made the castle pay by selling its stone as building material. After his death in 1566, the castle passed to his descendants and was eventually sold out of the family. By 1600, the castle was a ruin.
During the 19th century, secret chambers in the ruins of the castle were supposed to have been used by smugglers to hide their ill-gotten gains. They would have got to the castle mostly from the river. They burned coloured lights and made strange noises to frighten away nosy locals. Dick Turpin was also reputed to have used the ruins with his gang of highwaymen.
It was also during this time that the castle got a reputation for being haunted by a woman in white. A milkmaid called Sally, from Castle Farm, saw the ghostly woman early one morning. The ghost commanded Sally to meet her again at the castle at midnight. But the girl was too frightened to go. She was met the next morning by the ghostly woman, who was so annoyed that she had been disobeyed that she hit the milkmaid around the head, almost dislocating her neck. After this, the girl was known as 'wry-neck Sal'.
People have reported various sightings at Hadleigh Castle, they vary from a 'huge' black dog with red eyes to hearing muffled voice of a woman talking.
Comments