East Tilbury Battery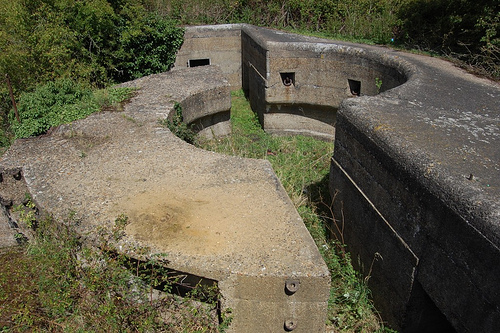 The battery is located just half a mile away from Coalhouse Fort, in East Tilbury. The battery was constructed in 1890 and supplemented Coalhouse Fort as part of the Thames' coastal defence system. It housed six 10 and 6 inch long range firing weapons, mounted on disappearing carriages.
The battery was later decommissioned in 1913. In 1930 the battery was sold to a local farmer for £1200 and was used as an unofficial air raid shelter during the second world war. Today the battery still contains old magazines and emplacements. Original stenciled signs are still clearly visible within the tunnels and the barrack rooms. Access to the battery is a little hard as there are many overgrown shrubs.
Whilst the haunted background isn't clear, there are a few reports of footsteps within the tunnels.
Comments