The Three Crowns Hotel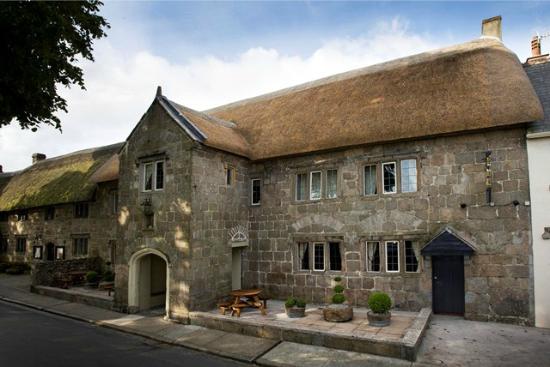 The Three Crowns Hotel, also Three Crowns Chagford, is a historical hotel in Chagford, Devon. The building dates to the 13th century and was several centuries was a manor house before becoming an inn. The hotel, noted for its 13th century granite facade, has 16 en suite rooms.
The hotel has been reported to be haunted since 1643 by Sidney Godolphin, a poet who fought as a Cavalier during the English Civil War and was shot in 1642. He is said to stride the corridors in full uniform.
Sidney was carried to the manor house and laid on a stone bench on the porch. It was here where Sidney lost his life due to his gunshot wound. The stone bench on which Sidney died is still there to this day.
Comments