Peterborough Museum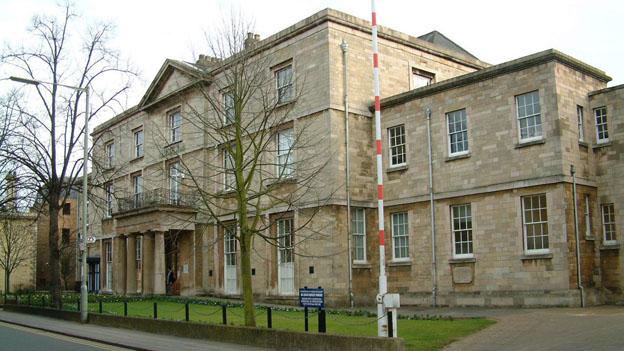 The museum was originally built as a private home for a local magistrate known as Thomas Cooke in 1816. However, the building was built upon the foundations of an older property from the early 16th Century, whose cellars still remained. Thomas and his wife Charlotte stayed in the home from when it was built up until 1856 when the couple divorced under a cloud of scandals.
The house was then sold on to the third Earl Fitzwilliam who then allowed the building to be used as the city's first hospital. It was known as The Peterborough Infirmary and was used from 1857 until 1928. The building apparently suffered severe damage due to a fire that broke out in 1884. And finally, the building was then bought by the Museum Society in 1931, an art gallery added in 1939, and finally, a major refurbishment in 2011.
Regarded as the most haunted location in the city of Peterborough, Most Haunted the TV series has visited here, as well as many other paranormal programmes and investigation teams. There are certainly a wide range of reports here which have occurred often, which make this a fantastic location for any budding paranormal investigators.
During Most Haunted's visit, they witnessed a number of phenomena, one of the more memorable moments was when the heavy cellar door slammed shut with no obvious explanation.
Often the most activity can be had in the cellar area. If you investigate this area you can expect to have doors slam on you, things thrown at you, strange noises, and maybe even a glimpse of the hooded figure that has been known to show himself on many investigations.
Comments