Conington Level Crossing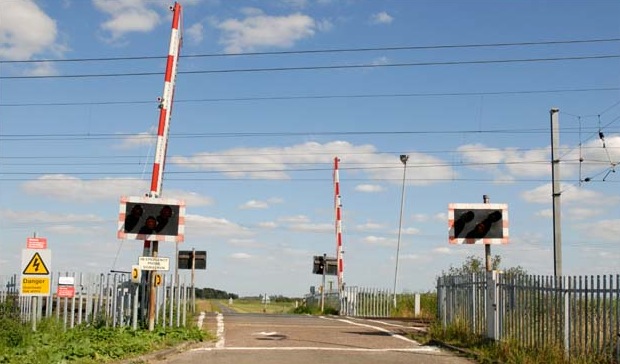 Conington Level Crossing is located near Peterborough, Cambridgeshire. Conington is perhaps the most atmospheric level crossing in Britain with just the fen and a few farms on the other side. It is said to be the most haunted level crossing in the country and has the name 'The crossing of death'.
The crossing is on a narrow road and, at the time of this incident, was opened by users of the road. There had been several close calls, mainly because people had failed to close the gates properly or not taken care when crossing the busy line. Warning notices were displayed but this did not prevent lives being lost. As part of a modernisation programme in the 1970s, the crossing became controlled by remote-control television from another signal box at Holme.
In October 1948, Colonel Mellows was heading home with his friend Mr Percival when tragedy struck. Mellows was driving home as he approached the crossing he got out and saw a train standing on the south side of the crossing, which was the 4pm train to London. His friend opened the gate as he drove across the tracks. The train ploughed into the car from the opposite direction. Mellows and his dog were killed instantly.
Seven months before six German prisoners-of-war had been killed when the lorry they were travelling in was hit by a light engine.
Mellows was buried alongside his dog beside the railway tracks. His figure still drives up to the crossing and opens the gates.
Comments