Thetford Warren Lodge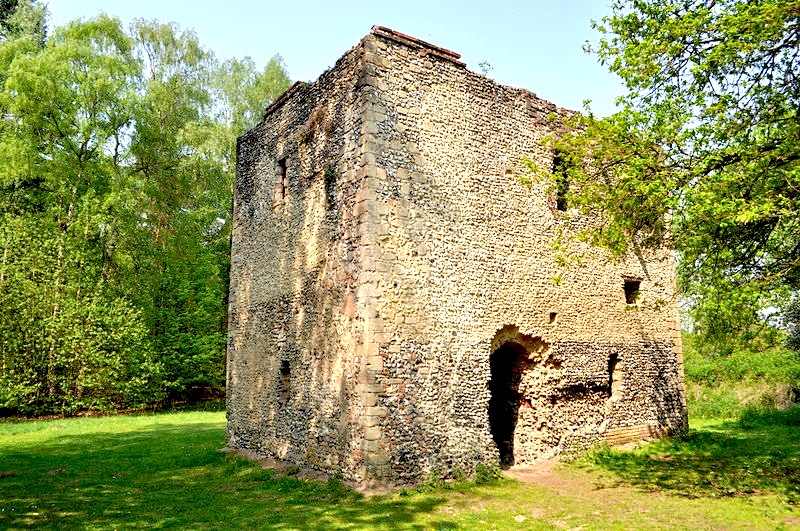 Thetford Warren Lodge was built in the 15th Century by the Prior of Thetford. The lodge protected gamekeepers and hunting parties against armed poachers. It was later used by the local warreners who harvested rabbits. It was built using high quality stone and brick, which were costly materials. The walls are up to one metre thick at ground level. Within the lodge the remains of the staircase and fireplace can still be seen.
After the dissolution of Thetford Priory in 1540 the monastic lands were granted to the Duke of Norfolk. Until the early 20th Century the surrounding grounds was one of the most productive rabbit warrens in the Breckland region of Norfolk. The warreners used the lodge to live in and used the lower rooms to store culled rabbits. The lodge was then later used as a farmhouse, but was abandoned after a fire.
The lodge is known for a white ghostly rabbit, who hops around. It is thought that it may be the owner's pet. The rabbit has been seen within the doorway and sometimes has red glowing eyes. Other people have reported seeing a face poking out of the lower floor windows.
Comments