Cromer Pier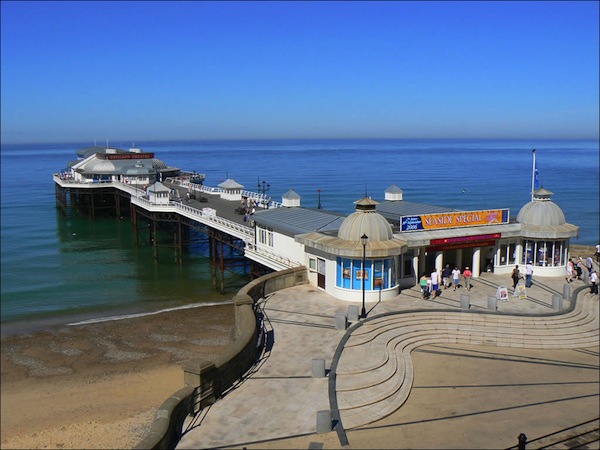 Cromer Pier was built in 1391, although then it was more of a jetty. Letters granting the right to levy duties for repairs suggest that attempts at maintenance seem to have gone on until 1580. In 1582, Queen Elizabeth I granted the right to the inhabitants of Cromer to export wheat, barley and malt for the maintenance of their town and towards the rebuilding of the pier.
In 1822, a 210ft long jetty made of cast iron was bui, but this structure lasted just 24 years before it was totally destroyed in a storm. The jetty was replaced by another wooden structure but this time it was a little longer being 240ft. In 1897 it was damaged beyond repair after a coal boat had smashed into it. Cromer was without a pier for some time, in 1902 a new pair was built measuring 450ft. A new pavilion was built in 1955 after a devastating gales demolished the previous one in 1953.
The Pavilion Theatre situated at the end of the pier is said to be haunted. A few performers have reported seeing the late Irish impresario Dick Condon on stage next to them. Sounds of moaning and shuffling feet have been heard whilst paranormal investigation teams were present. Mediums have communicated with spirits dating back to the 1300s when the pier was first built.
Comments