Thornton Abbey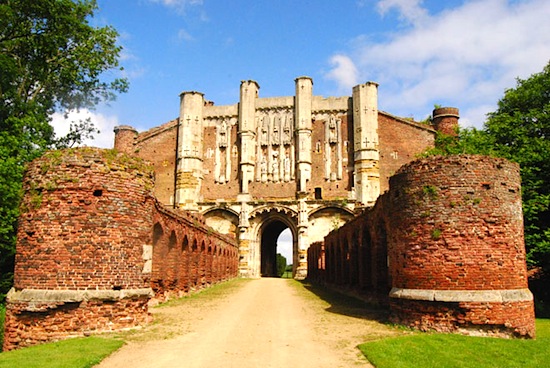 Thornton Abbey was founded as a priory in 1139 by William le Gros, the Earl of Yorkshire, and raised to the status of Abbey in 1148. It was a house for Augustinian or black canons. These priests lived a communal life under the Rule of St Augustine but also undertook pastoral duties outside of the Abbey. Officers within the Abbey besides the abbot and prior included a cellarer, bursar, chamberlain, sacrist, kitchener and an infirmer. It is located close to the small North Lincolnshire village of Thornton Curtis.
The abbey was closed in 1539 by Henry VIII as part of the dissolution. Thornton was a wealthy and prestigious house valued at the dissolution at the considerable sum of £591.
The gatehouse is reported to be haunted by the spirit of the 14th Abbot of Thornton, Thomas de Gretham. He is rumoured to have been a practitioner of the Black Arts and witchcraft, the Abbot was bricked up alive in the Abbey's dungeon. His sinister spectral figure roams the Abbey and grounds.
Comments